NextMedia Aurora studios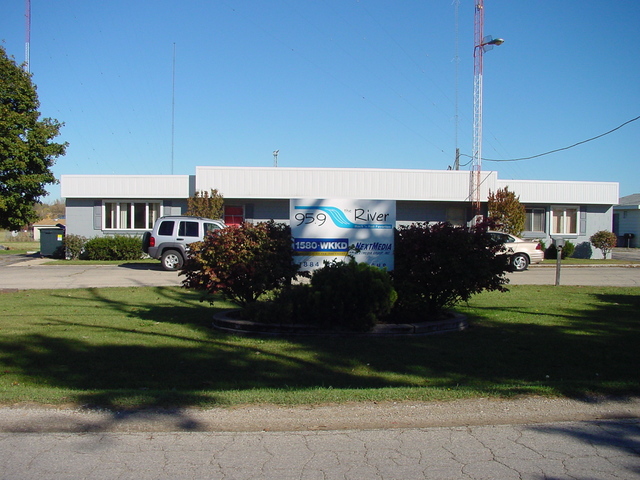 Heading back through the industrial outskirts of Aurora, I stopped once again at the NextMedia studios (and WKKD and WERV-FM transmitter sites), at 1884 Plain Ave. Befitting the Chicago market, this site is located next to a rail yard.
Note that studios are in this building, but sales offices are in a separate building to the right, shown next.
See also
---
Copyright 2004, Garrett Wollman. All rights reserved. Photograph taken 2004-10-09.