WCSJ-FM 103.1 Morris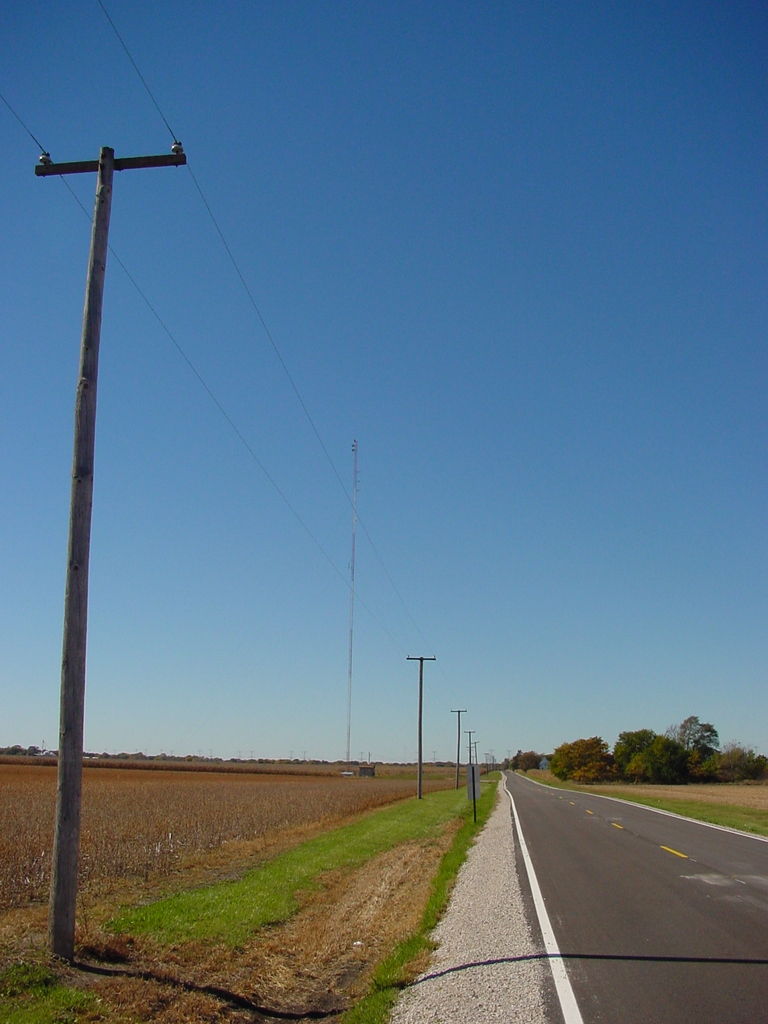 Passing quickly through Coal City we come upon WCSJ-FM (103.1 Morris), on McCardle Road in an unincorporated area west of Coal City. This station was once part of Big City Radio's group of Chicagoland rimshots, simulcasting with a co-channel station in Highland Park as WYXX and WXXY, respectively. Now it's simulcasting the satellite standards format of WCSJ (1550 Morris), which is shown next.
See also
---
Copyright 2004, Garrett Wollman. All rights reserved. Photograph taken 2004-10-09.