Warning: radio towers ahead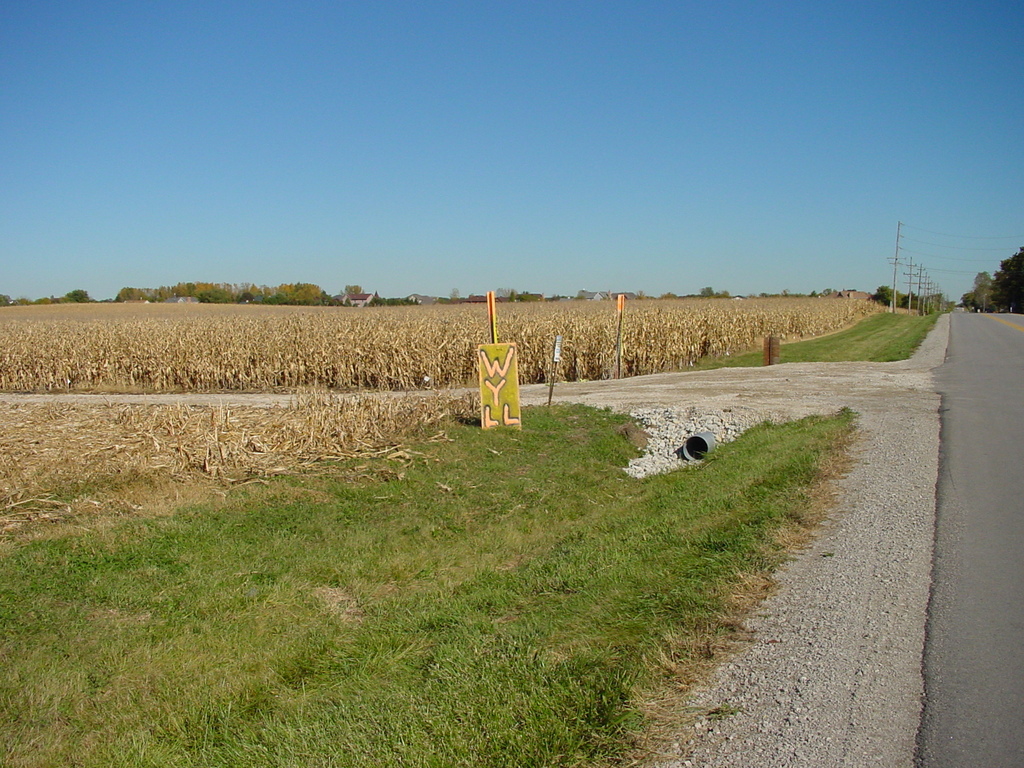 Heading out north and east of Joliet, I made a point of checking out the construction of Salem's new night facility for WYLL (1160 Chicago), whose old facility we visited on Thursday. A great deal of progress has been made, but the site is still under heavy construction, as this sign suggests.
See also
---
Copyright 2004, Garrett Wollman. All rights reserved. Photograph taken 2004-10-09.