Back side of WSB's DX-50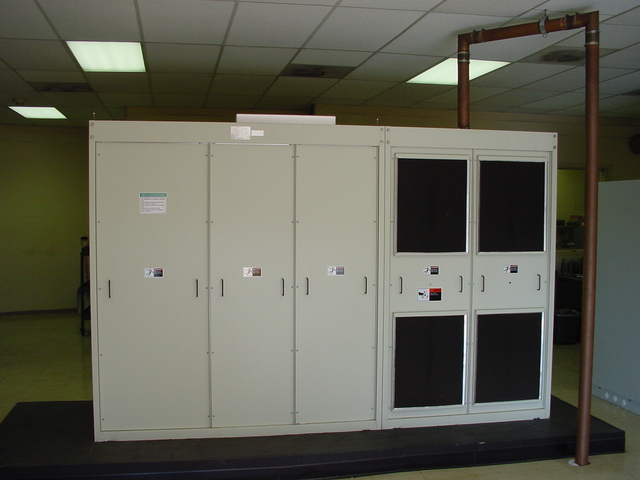 We've moved on to historic site of Cox's news-talker WSB (750 Atlanta), "The Voice of the South". I was disappointed to find that an ownership change at the shopping mall where this transmitter site is located has turned "Northlake Tower Festival" into the rather prosaic "Northlake Festival". Thanks to Dick Ferguson, executive vice president at Cox Radio, who Scott met at the just-past NAB Radio Show, we were able to get inside the WSB transmitter building for the first time. On first entering the 1980-vintage transmitter building, one is confronted by the back side of one of WSB's two transmitters, a Harris DX-50 which is now something of a backup.
See also
---
Copyright 2004, Garrett Wollman. All rights reserved. Photograph taken 2004-11-16.