WMLB IBOC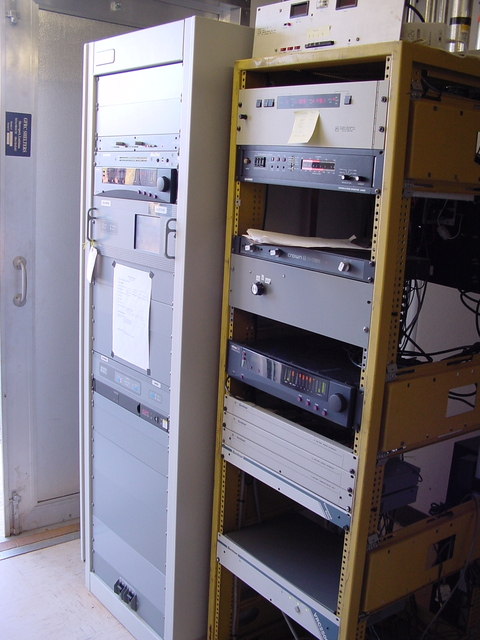 We had lunch and said goodbye to Ron, then made four our next stop, clear on the other side of Atlanta, at the brand-new transmitter site of WMLB (1160 East Point), a locally-owned 50-kW daytimer with a part-local, part-satellite standards format. On the right is their new Harris IBOC setup.
Being a new site, the towers themselves are less than 200 feet tall, unpainted, and unlit, and so don't photograph well. Add to that the fact that it's a four-tower directional array, and you'll understand why we're not starting out with a photo of the antenna system.
See also
---
Copyright 2004, Garrett Wollman. All rights reserved. Photograph taken 2004-11-16.