KYPA 1230 antenna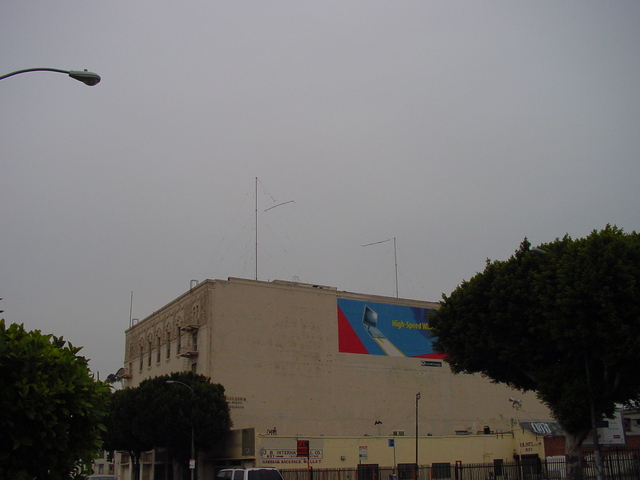 From one of the bigger AMs in the L.A. market to one of the littlest: here's the classic "hammock" antenna—the only one still operating in the U.S.—of KYPA (1230 Los Angeles), atop the Odd Fellows Hall on Washington Boulvard, overlooking the 710 freeway near downtown Los Angeles.
I then headed up through Pasadena to the 210 and La Canada-Flintridge, where I took the steep and winding Angeles Crest Highway up to Mount Wilson. The set of photos I took there was more difficult to edit, so I've relegated them to a separate photo gallery to be published later.
---
Copyright 2004, Garrett Wollman. All rights reserved. Photograph taken 2004-12-26.