Viacom Boston TV master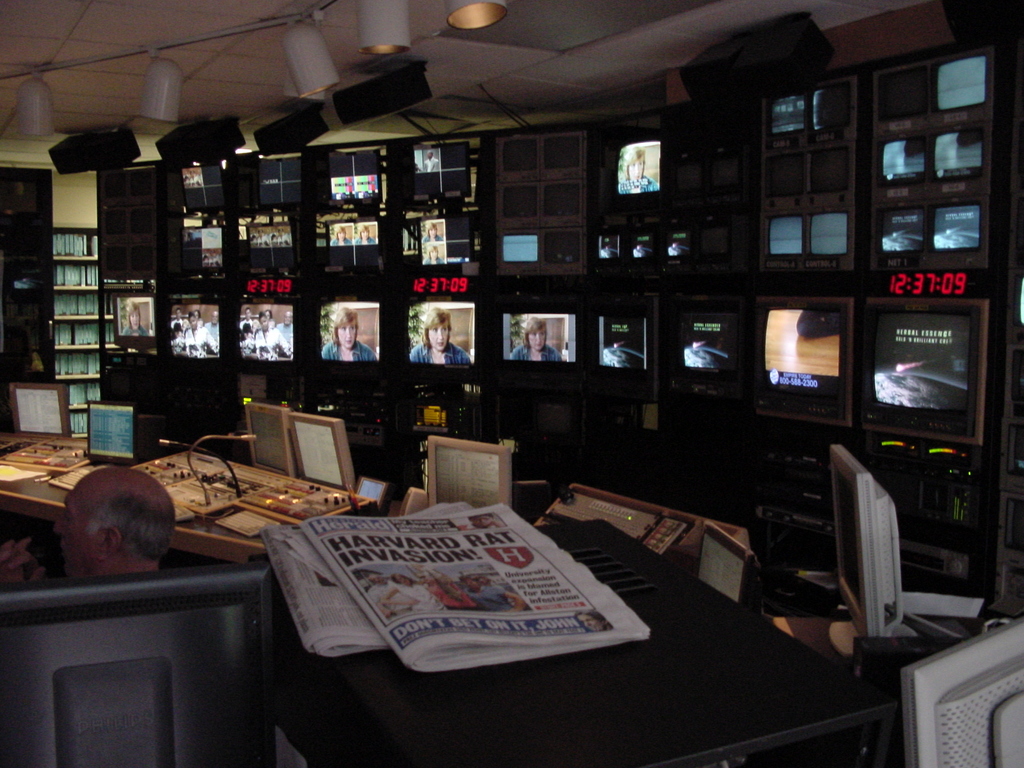 While waiting for Scott to finish chatting and rejoin us, we stopped by the master control center for WBZ-TV (4 Boston, CBS), WSBK (38 Boston, UPN), and WLWC (28 New Bedford, also UPN). This was of particular interest to Mike, who started out in TV master control at his station in Springfield.
---
Copyright 2005, Garrett Wollman. All rights reserved. Photograph taken 2005-06-08.