BRI dinner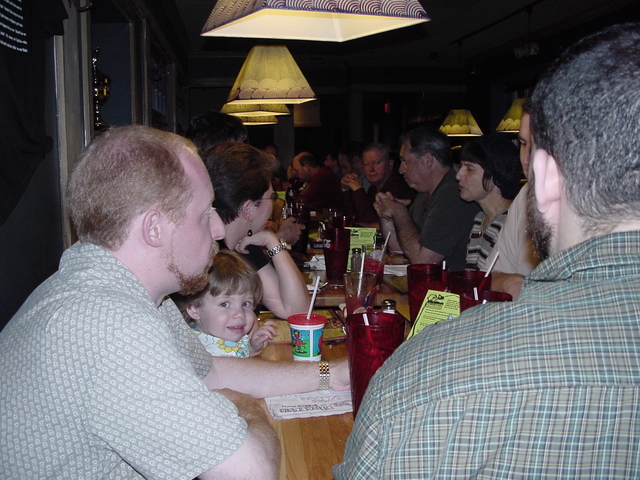 From the other end of the table, you can see little Ari hiding between mom and dad.
Thanks to all the people who attended, including those who are not recognizable in my photos. In no particular order: Maureen Carney, Sean Smyth, Mark Watson, Kevin Goodwin, Grady Moates, Donna Halper, Gary Francis, Joe Ross, Alex Langer, Peter George, Eli Polonski, Ari Alpert, Jeff Lehmann, Kerianne Rodrigues, Dan Strassberg, and Marshall Sanft. To the handful of you I know I've left out, my apologies.
---
Copyright 2005, Garrett Wollman. All rights reserved. Photograph taken 2005-06-08.