WBZ ground field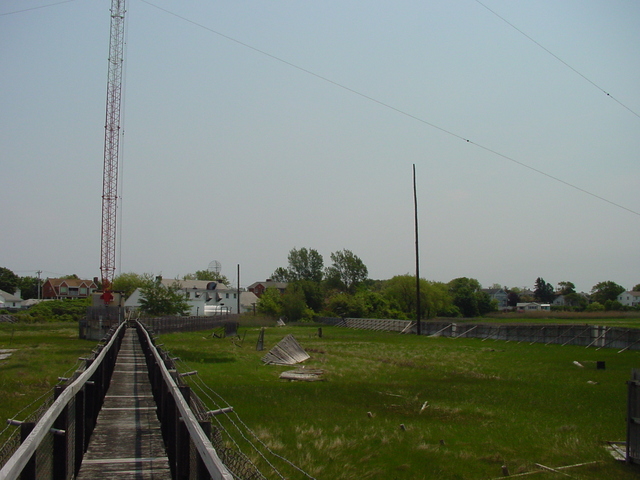 From the base of WBZ's west tower, we're looking back east along the walkway towards the transmitter building. When the site was originally constructed, on WBZ's pre-NARBA frequency of 990 kHz, the two towers were each exactly half a wave tall, spaced a quarter wave apart, and phased 90° apart—the simplest possible directional antenna configuration. When WBZ moved to 1030 in 1941, the phasing was adjusted to maintain the pre-existing cardioid pattern. The soil here is quite damp and provides excellent ground conductivity for WBZ's counterpoise; Boston Harbor is just over the seawall a few hundred feet behind me.
The tall "telephone pole" just right of center is the last remnant of the curtain antenna once used by WBZ's sister shortwave station, WBOS.
---
Copyright 2005, Garrett Wollman. All rights reserved. Photograph taken 2005-06-09.