Unlikely juxtaposition (or perhaps not)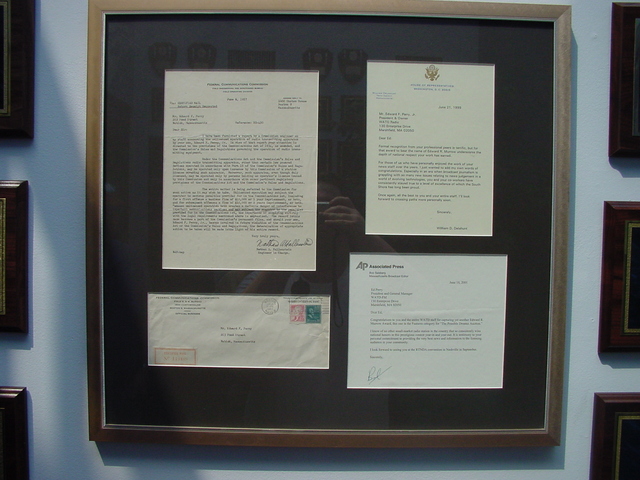 On the left, a letter from the FCC reminding a teenage Edward F. Perry of Natick, Mass., that one must have a license to broadcast. On the right, two letters congratulating the more mature Ed Perry on winning a national Edward R. Murrow award in 1999. WATD has won at least one national Murrow every year since, including the award for "overall excellence" in 2002.
---
Copyright 2005, Garrett Wollman. All rights reserved. Photograph taken 2005-06-09.