WLAT night towers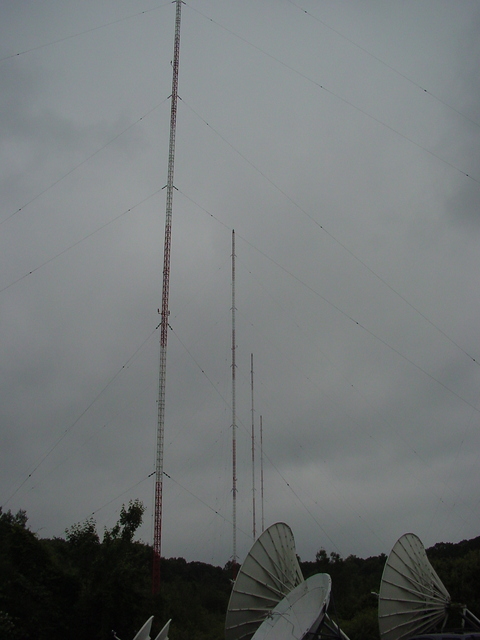 My father grew up in Farmington just a few miles from here. My grandmother kept the house until this year, so the towers of Farmington were already well familiar to me at an early age -- even if I didn't know what they were all about until relatively recently.
These four towers on Birdseye Road belong to the New Britain AM that was once WRCH (AM), sister to the FM station on 100.5 which for many years played the role of Hartford's beautiful-music station, and over the years (and tracking the shifting sands of radio formatics to an adult contemporary format) garnered financial success as the station of choice for dentists' offices.
AM 910, despite having 5 kW full time, became something of an afterthought and was eventually sold separately. I first remember it from about 1992 as WNEZ, running the CNN Headline News audio feed. It's also been home to urban and various Spanish-language formats. Today it's WLAT, after a callsign swap with the 1230 in Manchester, on the other side of Hartford.
These four towers are used at night.
---
Copyright 2005, Garrett Wollman. All rights reserved. Photograph taken 2005-06-10.