Old 100.5 transmitter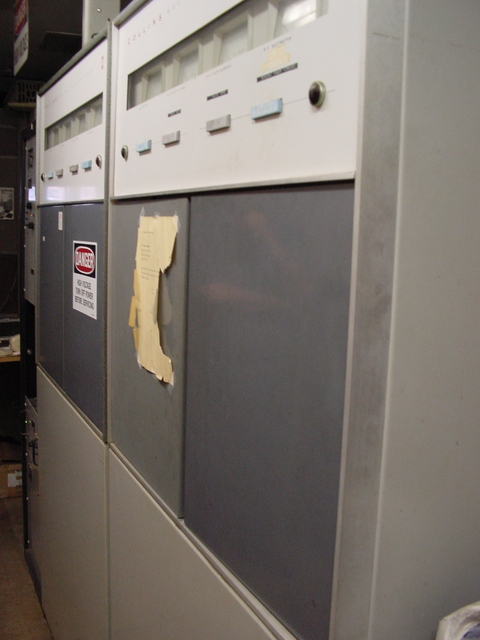 This old Collins 830E/F-1 is the backup transmitter for WRCH (100.5 New Britain). It (and all the 910 facilities) are located in the back room of a building on Birdseye Road in Farmington that was once the 910/100.5 studio build, and is now used by the Connecticut School of Broadcasting.
---
Copyright 2005, Garrett Wollman. All rights reserved. Photograph taken 2005-06-10.