WLAT backup tx, phasor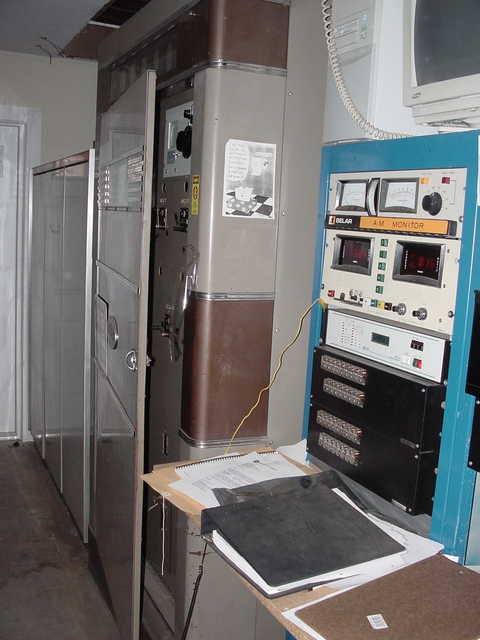 I'm standing in front of WLAT's main transmitter, a new Nautel. The Collins at the far end is WLAT's backup (I guess whoever once owned the two stations liked Collins kit); the big brown-and-beige box is a Raytheon-made phasor, so I'm guessing the original 5-kW rig here was also a Raytheon -- an interesting juxtaposition for those who recall the history of military communications equipment.
---
Copyright 2005, Garrett Wollman. All rights reserved. Photograph taken 2005-06-10.