Base of WTMI skirting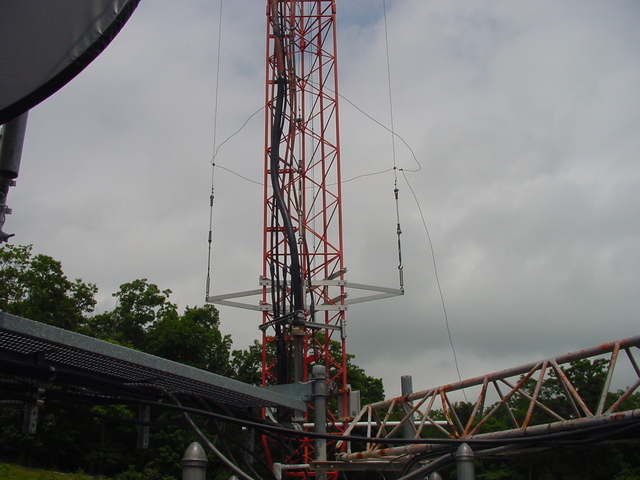 At the base of the old tower, we can see the bottom end of the skirting that is WTMI's antenna. That wire hanging off to the right-hand side runs into a small metal tuning box several feet below.
---
Copyright 2005, Garrett Wollman. All rights reserved. Photograph taken 2005-06-10.