WTIC phasor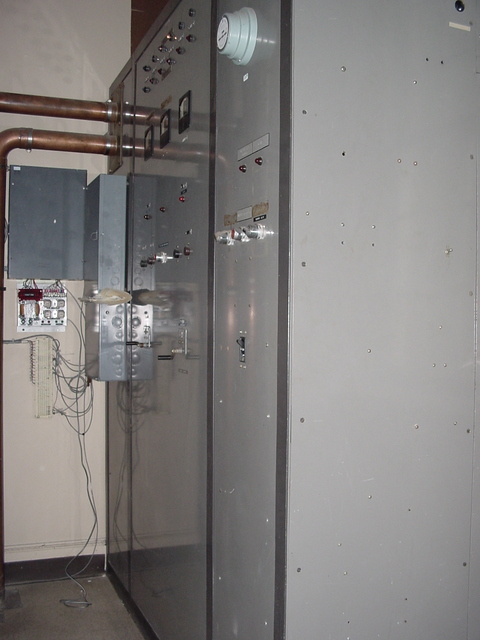 Around the corner and behind the WTIC main transmitter is the phasor. While it looks like a relatively recent replacement unit, it was actually installed in 1957! It was made by Westinghouse; WTIC also had a Westinghouse HG-1 transmitter at the time.
The old phasor was one of now-rare open-air style, designed with the expectation that the FCC would approve 500-kW operation. By 1957, keeping interference out of the WTIC-TV transmitter was far more important than the rapidly-diminishing possibility of superpower AM.
---
Copyright 2005, Garrett Wollman. All rights reserved. Photograph taken 2005-06-10.