WZAN Harris builder's plate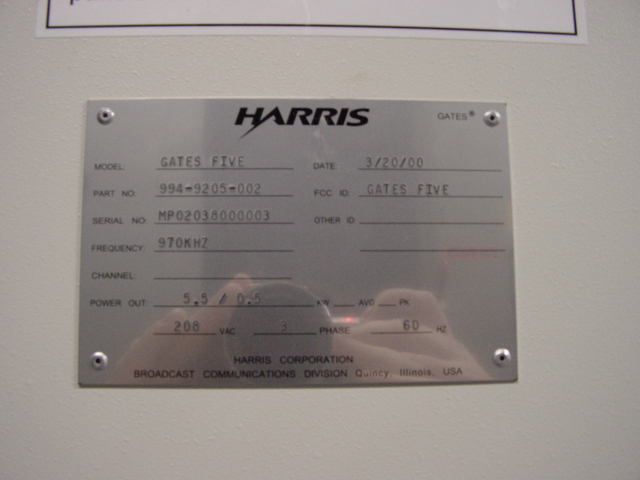 Now I have to ask the viewing audience for some help. This is the builder's plate on the back of WZAN's Harris Gates Five main transmitter. As you can see, it was made in March of 2000. It cannot possibly be serial number three! Clearly, Harris is now doing something goofy with their serial numbers -- something they weren't doing when the first DX-50s were built (clearly labeled 000001 and 000002). Can someone out there explain what the system is now (if there is indeed any meaning any more)?
---
Copyright 2005, Garrett Wollman. All rights reserved. Photograph taken 2005-06-07.