WOKQ/WPKQ air studio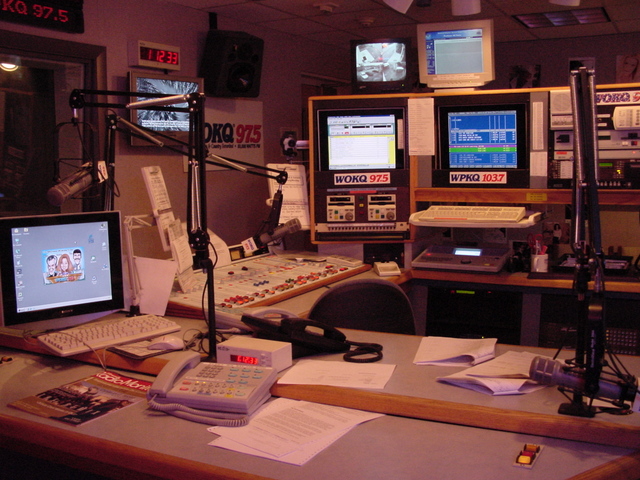 We're now in the main air studio for WOKQ (97.5 Dover) and WPKQ (103.7 North Conway). Note the two separate automation systems: the one on the left (above the two CD players) runs the station, and the one on the right manages the local spots on 103.7. The breakaways are timed down to the millisecond -- each spot break ends with a callsign jingle, and the goal is to have North Conway rejoin the simulcast as the jingle singers get to the letter "Q".
---
Copyright 2005, Garrett Wollman. All rights reserved. Photograph taken 2005-06-06.