WOKQ/WSHK backup tower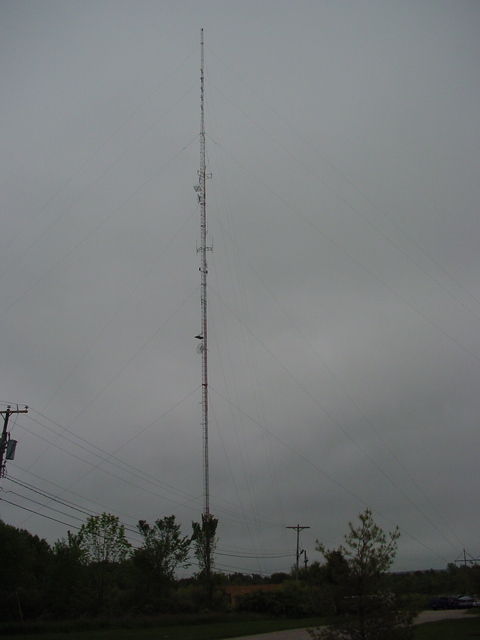 This tower was the original WOKQ tower, located right in front of the studios in the classic fashion. In 1989, the station moved to a new tower on Green Hill, a few miles west of the Spaulding Turnpike, in Barrington. The construction permit for WYCD (105.3 Kittery) was granted (as a standard class-A facility with 3 kW from 328 feet AAT) in 1988, but the station did not come on the air for a few years, and when it did, it used this tower. By 1994, it was already being operated by Fuller-Jeffrey under an LMA, as 70's rock "Arrow 105.3", WXBB. Since then, the LMA turned into outright ownership, the Hampton simulcast was added, "Arrow" gave way to "Shark", and the transmitter hopped across the Piscataqua River to a new home in Eliot, Maine.
The tower is still a backup for both 97.5 and 105.3.
---
Copyright 2005, Garrett Wollman. All rights reserved. Photograph taken 2005-06-06.