WCNH-LP tower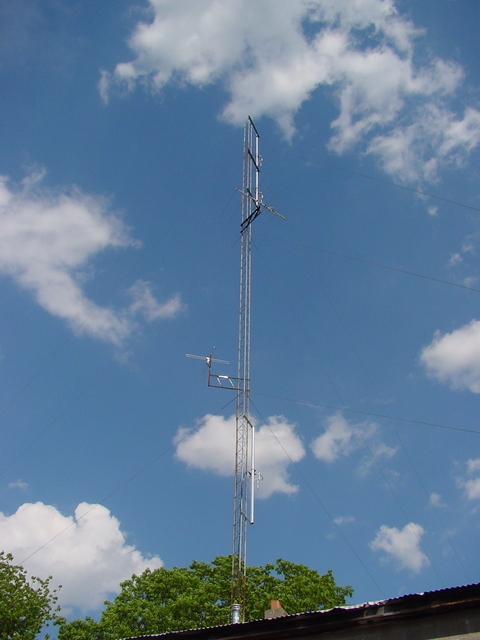 As promised, Harry Kozlowski took us up to see WCNH-LP (94.7 Concord), located on a hill overlooking downtown. There's a story about the two antennas that I can't quite recall, but in any case note the single bay below and the two-bay antenna at the very top.
WCNH-LP is owned by Highland Community Broadcasting. The tower space is leased from a stonecutter; it's less than a mile downhill from New Hampshire Public Radio's WEVO (89.1) and Nassau's WWHK (102.3, the old WOTX-FM and before that WKXL-FM).
---
Copyright 2005, Garrett Wollman. All rights reserved. Photograph taken 2005-06-07.