Fireworks barges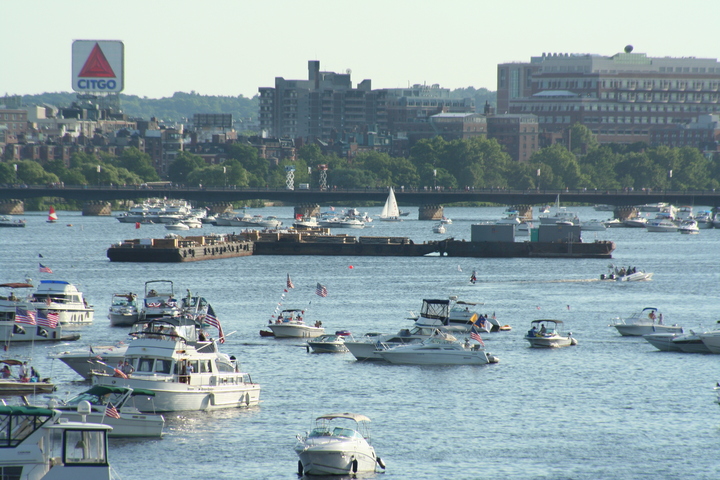 According to my concert program, the fireworks were produced by Pyro Spectaculars. Credits: Eric Tucker, choreographer; Jon Berson, general manager; Bernie Dugan, technical production coordinator; Dale Offerman, chief pyrotechnician; Esther Offerman, Donald Goldman, Phillip Giroir, and Mark Corbett, pyrotechnicians; Paula Craig, logistics coordinator; and Paul McKinley, local pyrotechnic coordinator.
The three barges are loaded with about 12,000 shells and other devices; it took four days to load the explosives. The size of the barges is limited by the locks on the Old and New Charles River Dams.
---
Copyright 2005, Garrett Wollman. All rights reserved. Photograph taken 2005-07-04.