Roof of Pru (slightly askew)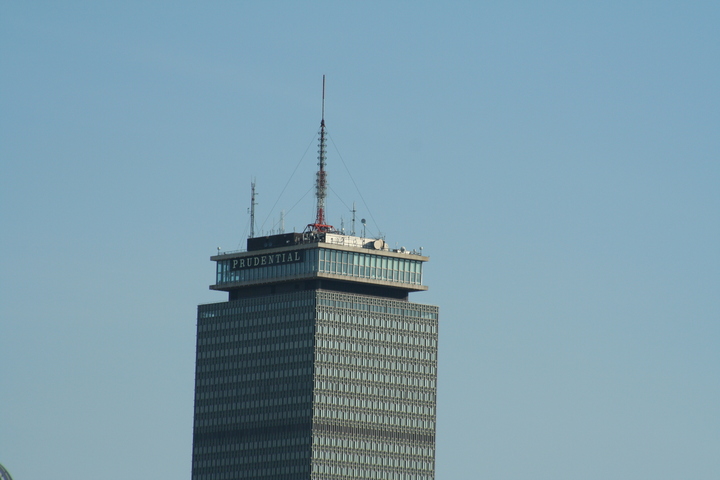 I couldn't resist at least a few moments of geekery. The Prudential Tower is home to seven radio stations and one TV station:
WBPX (68 Boston)
WBOS (92.9B Brookline)
WTKK (96.9B Boston)
WZLX (100.7B Boston)
WBCN (104.1B Boston)
WKLB-FM (105.7B Framingham)
WMJX (106.7B Boston)
WXKS-FM (107.9B Medford)
The two shipping containers on the roof on the left-hand side house the WBOS an WTKK transmitters; the other two Greater Media stations are not visible from this angle, and all the other stations are inside the building. You can learn more about this site from our tour with Art Pepin from 2004.
---
Copyright 2005, Garrett Wollman. All rights reserved. Photograph taken 2005-07-04.