Fireworks at climax of "1812"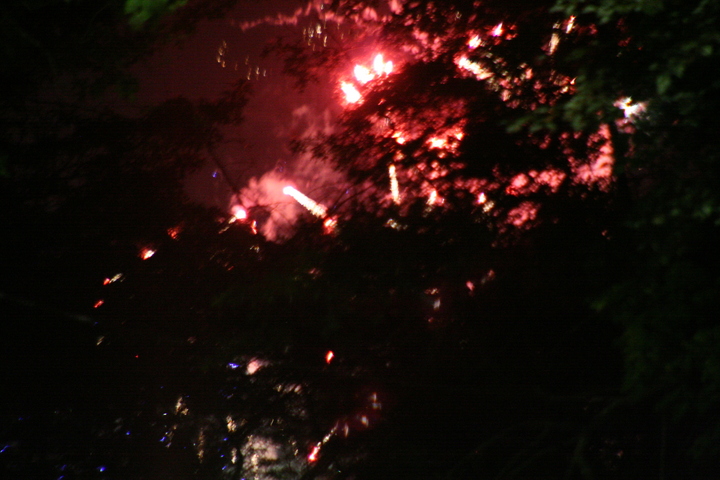 In this and the next few shots, you can see how the trees around the Oval obscure the view of the fireworks over the river. This bit is just a preview, part of the percussion section for the "1812 Overture".
---
Copyright 2005, Garrett Wollman. All rights reserved. Photograph taken 2005-07-04.