Across the south lagoon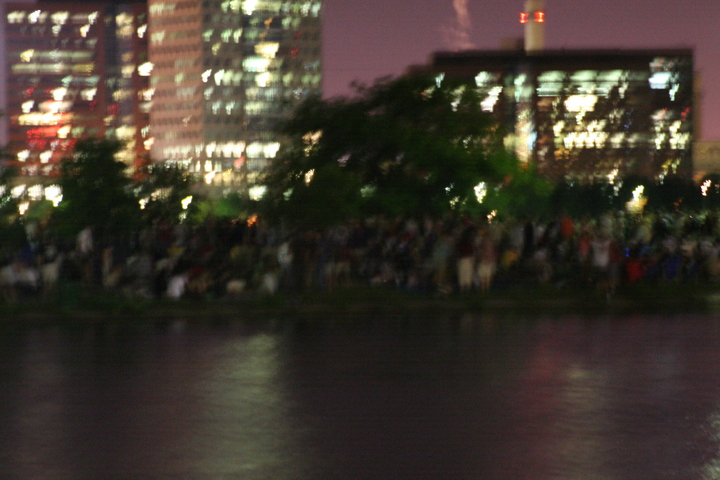 The entertaining part of the musical program now being over, I've moved on to a fabulous spot on Storrow Drive where the Esplanade narrows to a path about twenty feet wide. The camera is balanced precariously on a fencepost (normally for keeping runners, cyclists, and pets out of the traffic on this major, but substandard, freeway), and I've done a manual ("bulb") exposure of about a second looking across the south end of the lagoon towards the fireworks barge.
---
Copyright 2005, Garrett Wollman. All rights reserved. Photograph taken 2005-07-04.