Worcester City Hall, south fašade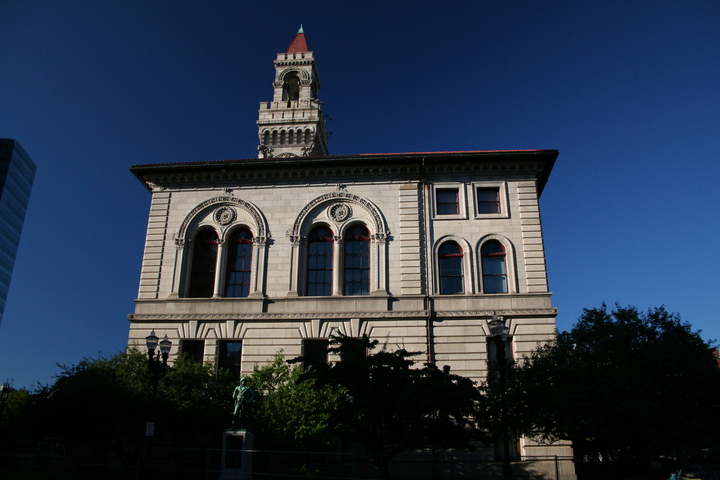 Worcester City Hall was designed by a well-known Boston architectural firm, Peabody and Stearns, and opened in 1898. It replaced an earlier Town Hall building at the same location. I parked between City Hall and the Telegram & Gazette building and took a stroll around downtown Worcester. There's a lot of fabulous architecture for a city this size and age.
---
Copyright 2005, Garrett Wollman. All rights reserved. Photograph taken 2005-09-03.