WBZ-TV Worcester bureau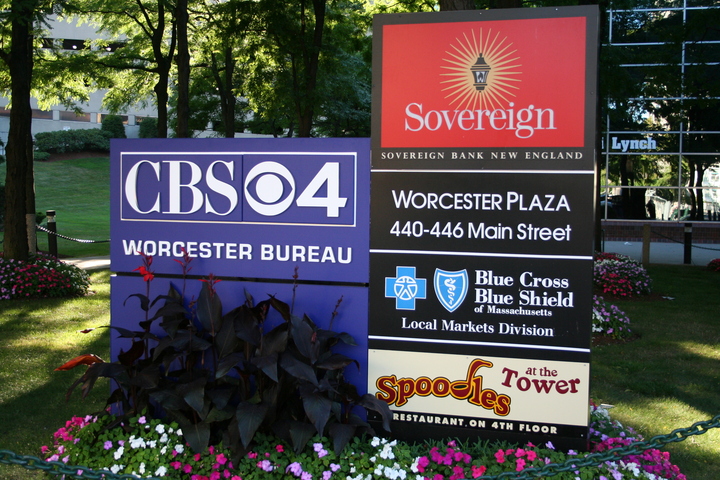 Earlier in 2005, WBZ-TV (4/30 Boston) opened a new news bureau in Worcester. It's not the first time that a Boston station has had a Worcester bureau, but it was more than fifteen years since WNEV (7 Boston)'s "New England News Exchange" had a presence here. Conveniently for Worcester news, it's right across the street from City Hall, and close as well to the superior and federal courts and the "DCU Center" (more familiar to most as the Worcester Centrum).
---
Copyright 2005, Garrett Wollman. All rights reserved. Photograph taken 2005-09-03.