Chestnut Street Congregational Church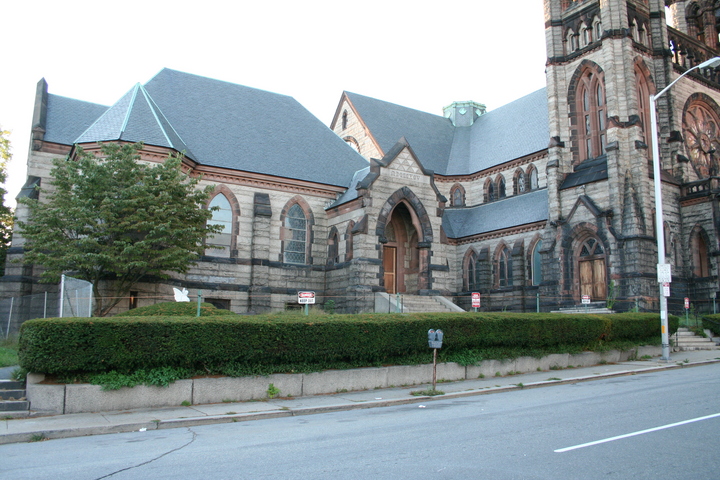 A few blocks north on Chestnut Street from St. Paul's is the beautiful Chestnut Street Congregational Church (also known as the Union Congregational Church), which at the time I took these photos had sat vacant for 23 years. Recently, an evangelical congregation purchased the site; the city and local preservationists chipped in to help close the sale, on the condition that the Gothic Chestnut Street façade be largely preserved. One puzzle I've not been able to figure out: why did the builders of this church—a Protestant church, mind—choose to base it on the famous Catholic Notre-Dame Cathedral in Paris? In any event, it's a beautiful building, and I'm glad to know that it will be saved from the wrecking ball.
---
Copyright 2005, Garrett Wollman. All rights reserved. Photograph taken 2005-09-03.