Worcester Memorial Auditorium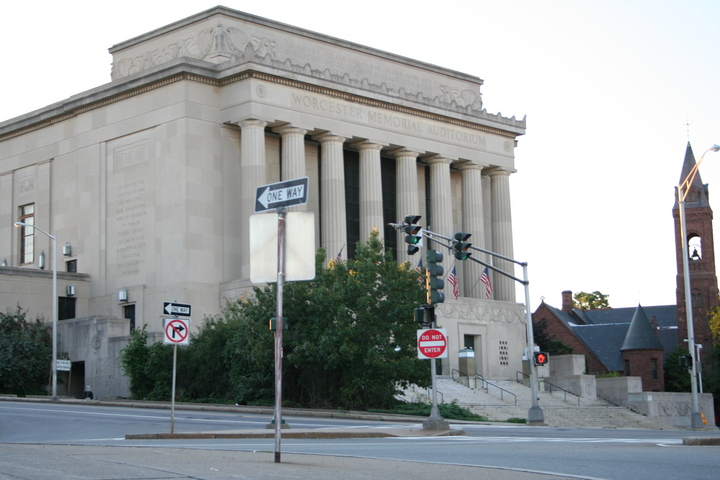 The Worcester War Memorial Auditorium, located on Lincoln Square, is an attractive Classical Revival building constructed in the early '30s. It is presently being used as an auxiliary courthouse (for the overflowing Worcester County Courthouse, which it faces on the near side); after the new Worcester courthouse is completed in 2007, it is not clear what will happen to either this building or the courthouse itself; both are listed on Preservation Worcester's list of most endangered structures. It would be a great shame if wonderful buildings such as these were not preserved.
---
Copyright 2005, Garrett Wollman. All rights reserved. Photograph taken 2005-09-03.