Hair dryer at Comfort Inn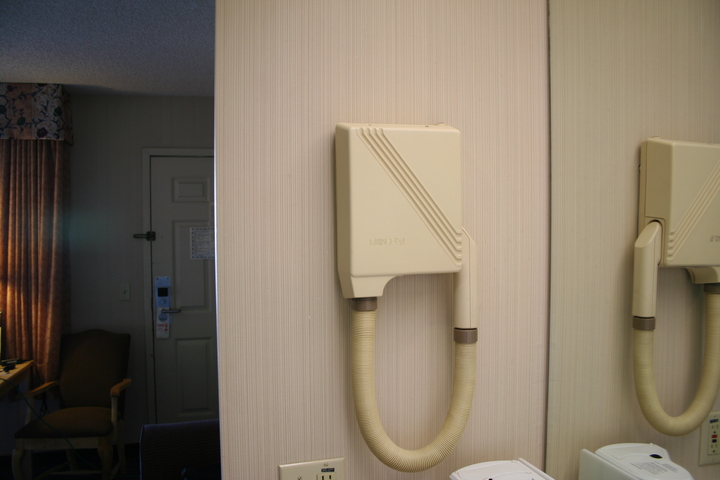 When I arrived at the Comfort Inn in Santa Monica, I could tell I was not off to an auspicious start when the night manager was trying to shoo a homeless couple out of the office. Things did not get much better when I found my room, picked up the phone to request a wake-up call, and heard no dial tone. The manager was apologetic, and gave me what must once have been the best room in the place, a two-bedroom suite. Some renovation was clearly in order for this place, as evidenced by this hair dryer, which looks to be as old as the motel itself.
The Comfort Inn in question is number CA430, located at 2815 Santa Monica Boulevard, and definitely rates an "avoid".
---
Copyright 2005, Garrett Wollman. All rights reserved. Photograph taken 2005-12-06.