KNX main and aux towers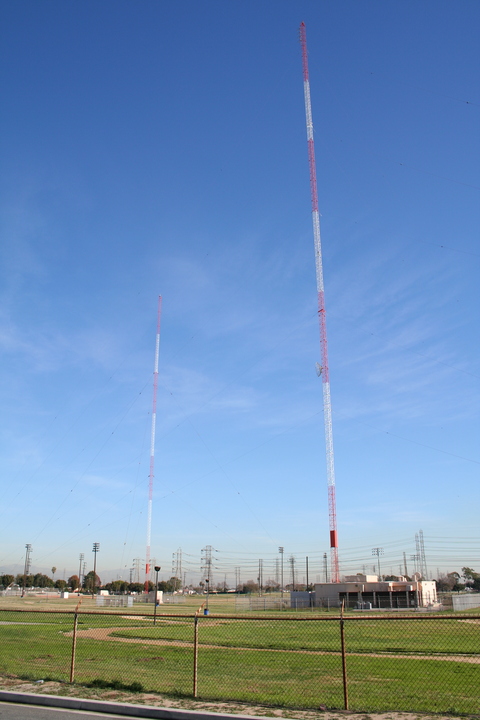 KNX's main tower, in front, is 152 m (499 feet) tall; the backup tower is only 114 m (374 m). There are backup bays for one of the CBS FM stations atop the main tower.
---
Copyright 2005, Garrett Wollman. All rights reserved. Photograph taken 2005-12-06.