Jay Asher and the WJDA tx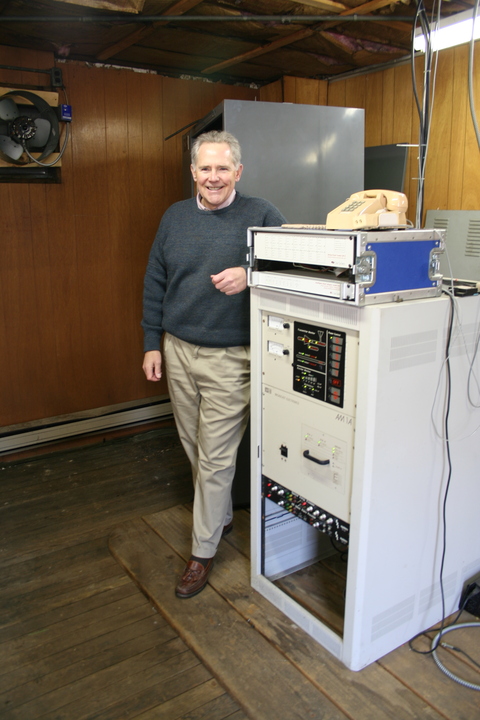 I asked Jay to pose next to the WJDA transmitter for posterity. The current transmitter is a BE AM1A; there is no backup. In earlier years, the main transmitter was a Harris MW-1, with a Gates BC-1G (S/N 70356) as backup. The MW-1 was sold when the new BE was installed; the BC-1G was parted out, and what remains of it can be seen behind Jay in the far corner of the transmitter building. That's a Sine Systems remote control sitting on top of the transmitter rack, and below the BE transmitter are CRL Systems' SMP-900 AM stereo matrix processor and a CRL Spectral Energy Processor that I can't identify.
---
Copyright 2006, Garrett Wollman. All rights reserved. Photograph taken 2006-03-24.