Cake slices in air studio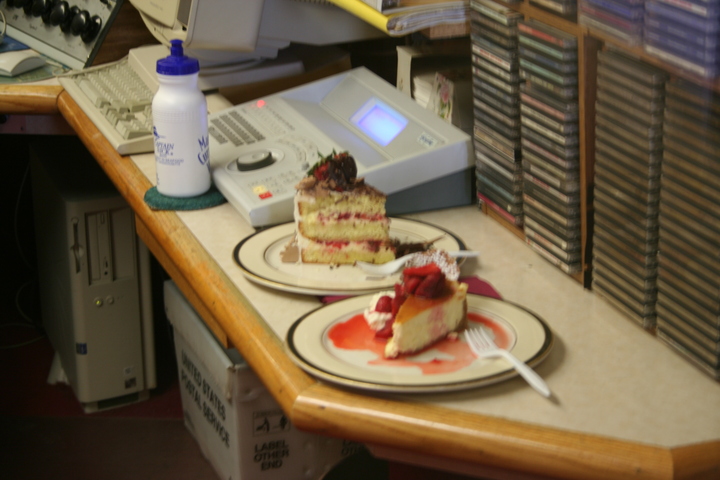 The students left two slices of their desserts in the air studio, which would horrify most of the engineers I know. But it's clear that they haven't been eaten, so perhaps that's all right.
---
Copyright 2006, Garrett Wollman. All rights reserved. Photograph taken 2006-03-24.