One Financial antennas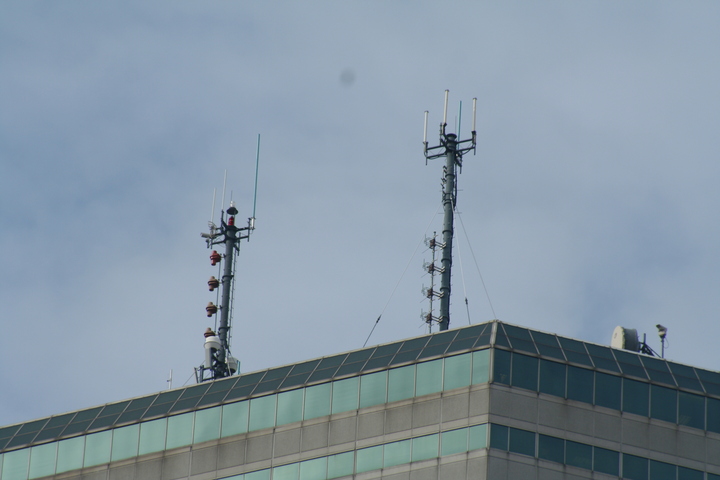 At long last, here are the antennas atop One Financial Center. Of course, Murphy will out, so we can't actually see the new WFNX antenna mounted on the north side of the east mast. If you look very carefully, you can see a couple of parasitic elements sticking out to either side. WFNX is mounted above WHRB, which moved here in 1995 from a short tower atop the Holyoke Center in Harvard Square. WERS is on the left (west) mast.
---
Copyright 2006, Garrett Wollman. All rights reserved. Photograph taken 2006-03-24.