WESX tower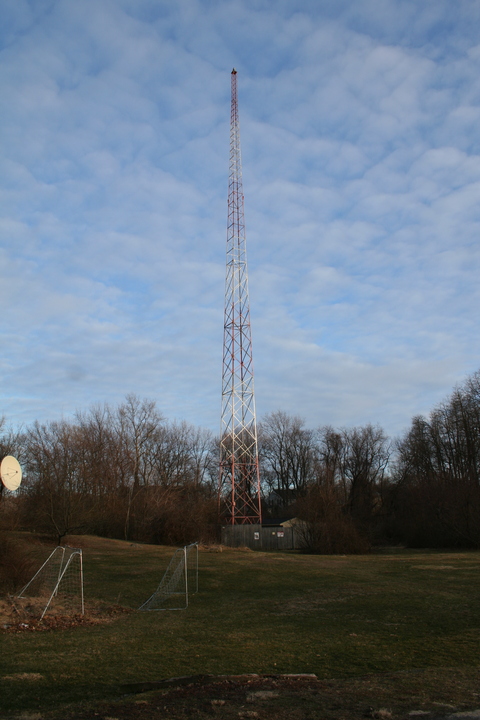 We've now moved on from Lynn to the other of the Asher family's stations, WESX (1230 Salem), which is lcoated across Salem Harbor in Marblehead, at 27 Naugus Ave. This is certainly the better of the two signals, even as a graveyarder. WESX was originally licensed in the late '30s, and located here by 1946. James D. Asher, senior, acquired the station some time after that.
We were supposed to meet an elderly lady who runs the station office here, but between traffic and our short stop in Lynn, she had to leave for dinner before we made it. We were able to get the keys to the transmitter, even if we couldn't see the studios.
---
Copyright 2006, Garrett Wollman. All rights reserved. Photograph taken 2006-03-24.