Grady and the WWZN phasor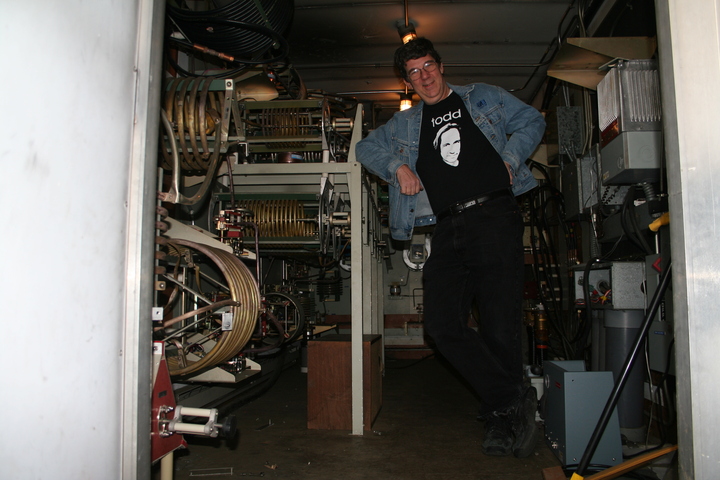 We exited the transmitter building, and Grady (who is a big Todd Rundgren fan) showed us to the separate building which houses WWZN's phasor. Grady is leaning on the night phasor; the critical-hours (original day) phasor is located at the far back of this modular building. The current day phasor is on the left immediately inside the door.
---
Copyright 2006, Garrett Wollman. All rights reserved. Photograph taken 2006-03-27.