Montecito center tower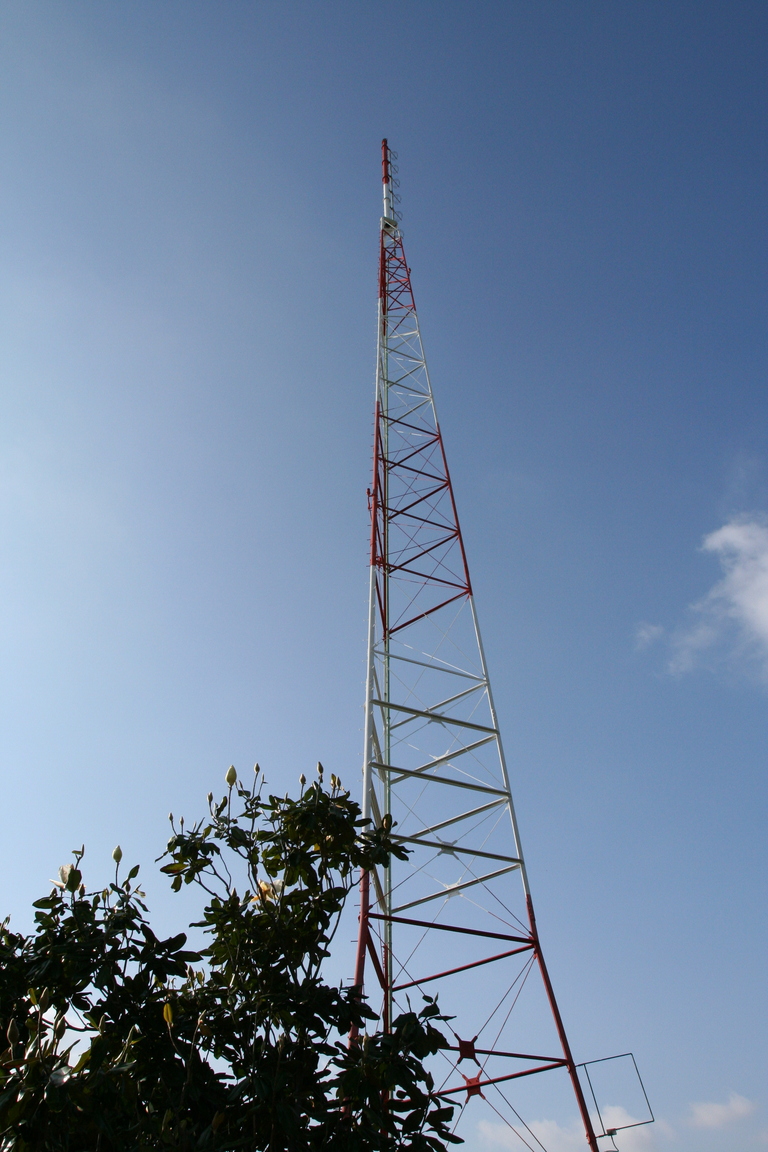 This is the original 1150 tower, erected here in 1948. Unfortunately, I did not get a shot of the entire array; the two towers added in 1980 for increased night power are both guyed and slightly lower on the hill.
---
Copyright 2006, Garrett Wollman. All rights reserved. Photograph taken 2006-04-21.