Montecito FM antenna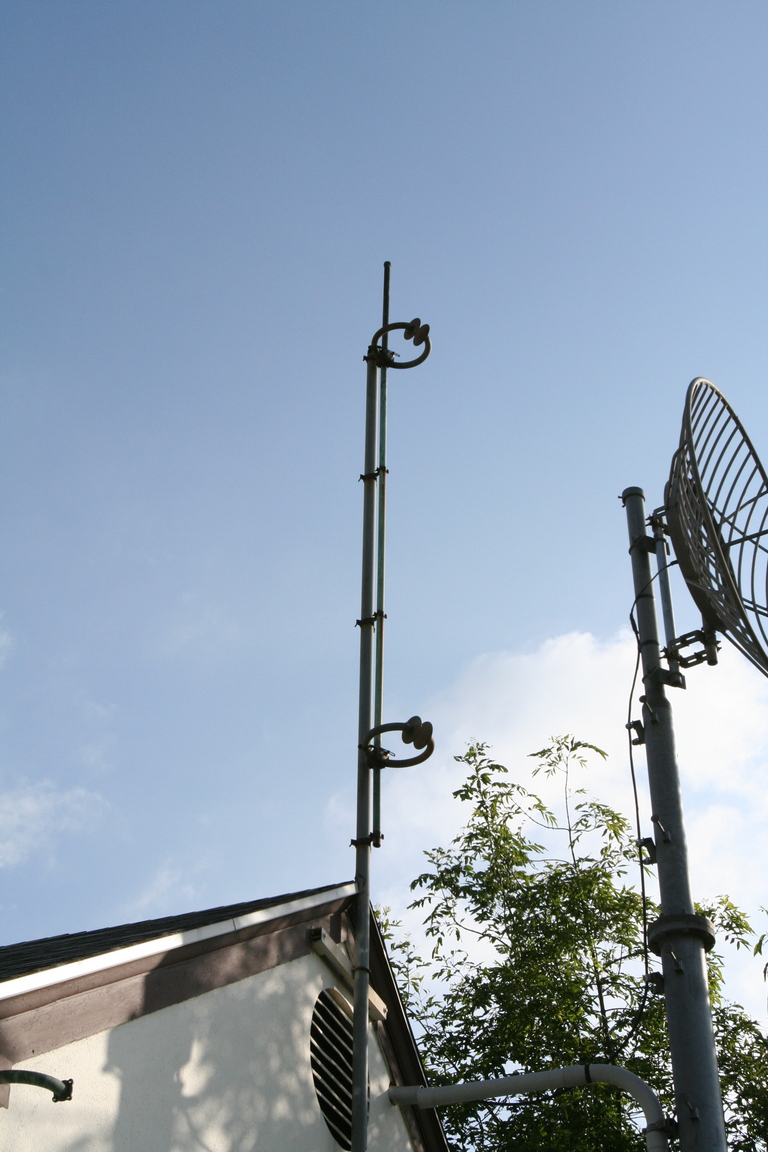 There are three FM antennas on the Montecito site: one atop the center AM tower, one on a telephone pole near the east side of the building, and this one attached to the west side of the transmitter building.
---
Copyright 2006, Garrett Wollman. All rights reserved. Photograph taken 2006-04-21.