Scott Fybush prepares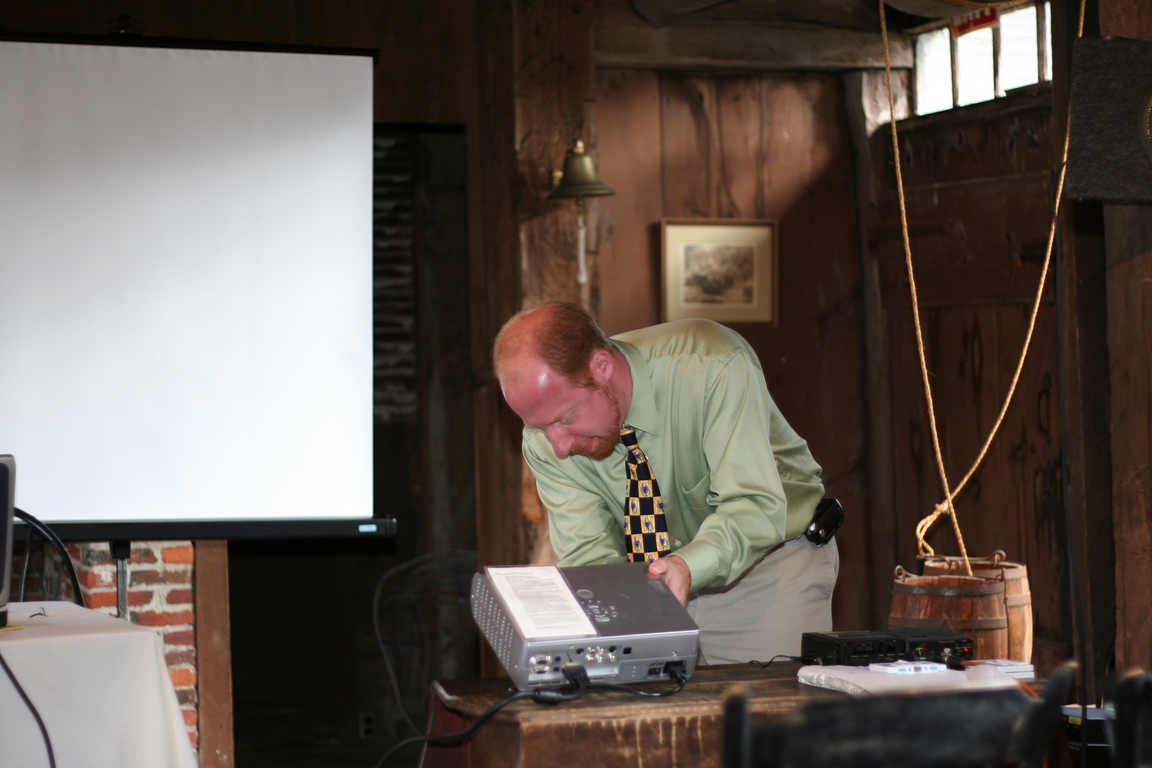 Alone among the panelists, Scott Fybush brought a laptop slide show to enliven his talk, which was specifically about the history of broadcasting facilities. Here he sets up the portable LCD projector that the organizers had provided.
---
Copyright 2006, Garrett Wollman. All rights reserved. Photograph taken 2006-10-07.