First Church of Christ, Scientist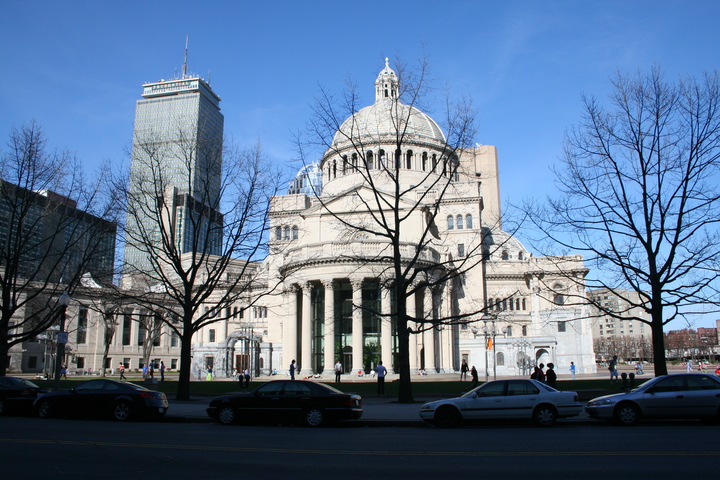 While I may not think much of Mary Baker Eddy and the religion she founded (indeed I rarely think of either at all), the Christian Science Mother Church complex in Boston is an outstanding example of Boston's architectural heritage. The church building itself, dates to the end of the nineteenth century, with a much larger addition, seen here from across Massachusetts Avenue, in 1906; other parts of the complex were constructed as recently as the 1970s.
We also get a good glimpse of Boston's second-ugliest building, the Prudential Tower, with its crown of transmitting antennas (see our 2004 photo gallery, From WRKO to the Prudential Tower, for a tour of the radio facilities atop the Pru).
---
Copyright 2007, Garrett Wollman. All rights reserved. Photograph taken 2007-04-21.