941-955 Boylston Street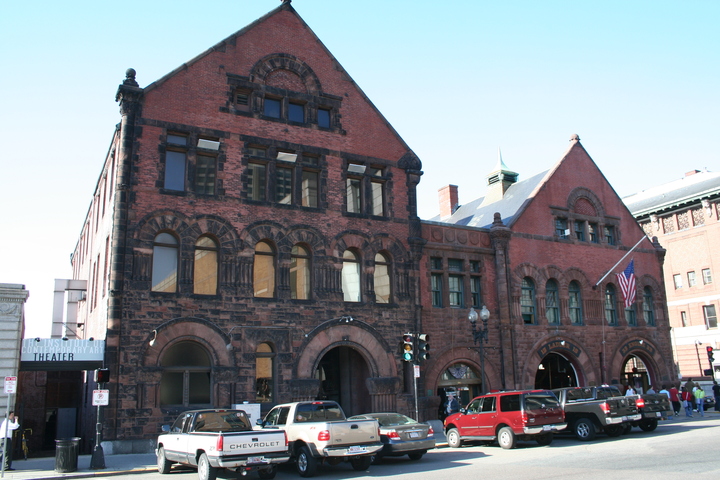 This building, at 941-955 Boylston Street, is one of the most architecturally-significant fire stations in the city. More information about it is available in a Wikipedia article. It was designed in 1887 by Arthur H. Vinal, who at the time was City Architect. The fire station, Ladder 15 and Engine 33, is still active; the building is a Boston Landmark.
The left-hand side of the building was part of the Division 16 police station (see also previous photo), and in 1976 became the home of the Institute of Contemporary Art. When the ICA moved out at the end of 2006, the ICA's space was acquired by Boston Architectural College.
---
Copyright 2007, Garrett Wollman. All rights reserved. Photograph taken 2007-04-21.