New Old South Church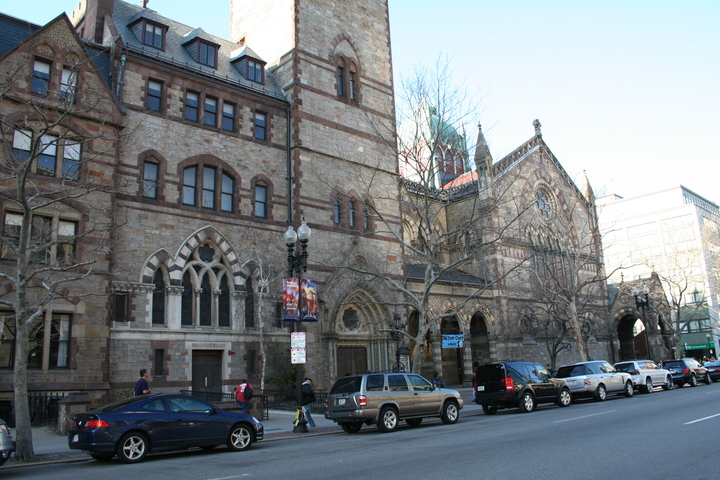 "New" Old South Church is our first introduction to Copley Square, one of the most outstanding urban squares in the United States. The Venetian Gothic church was completed in 1875, and sits across Boylston Street from Charles Follen McKim's Boston Public Library main building. It was designed in 1871 and 1872 by Charles Amos Cummings and Willard T. Sears. The campanile was disassembled and reconstructed in the 1930s, and rises 246 feet above street level.
The congregation was founded in 1669, and was the only Congregational congregation in Boston to remain Trinitarian; it is affiliated today with the United Church of Christ.
---
Copyright 2007, Garrett Wollman. All rights reserved. Photograph taken 2007-04-21.