New Balance building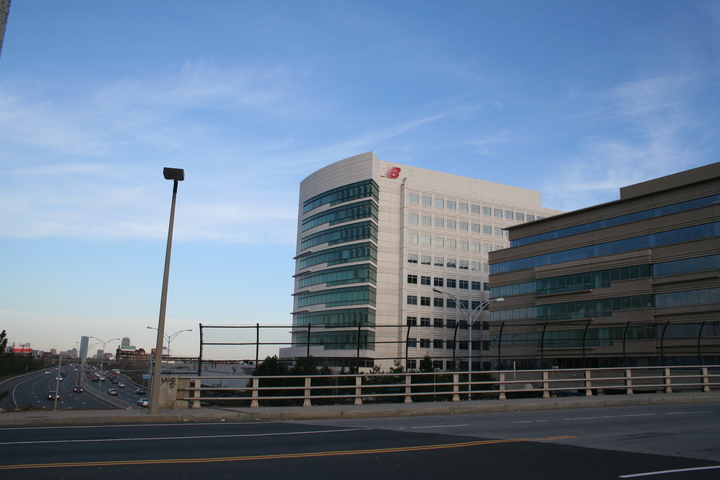 From the same location as the previous shot, if we just turn a few degrees to the right, we see the New Balance Building at 20 Guest Street, which is the home of Entercom's Boston stations, WRKO (680 Boston), WEEI (850 Boston), WMKK (93.7 Lawrence), WKAF (97.7 Brockton), and WAAF (107.3 Westborough). Next to the New Balance Building is 10 Guest Street, a speculative office building constructed several years ago. When WGBH decided to build new studios across the street at 1 Guest Street, they leased this building for administrative offices; those functions moved in a few years ago, when construction was just beginning on the studios.
---
Copyright 2007, Garrett Wollman. All rights reserved. Photograph taken 2007-04-21.