KEYY tower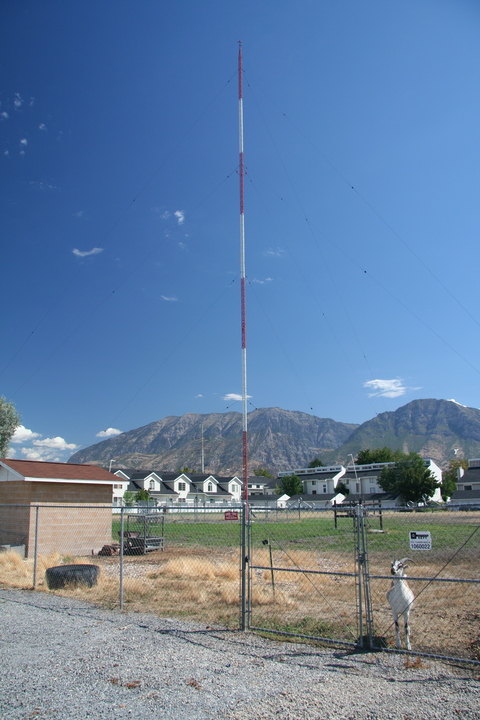 This is the KEYY (1450 Provo) tower and transmitter building, located next to the studios at 307 S 1600 W.
Scott and I were puzzled as to why this 156-foot tower would even need to be painted, never mind registered in the Antenna Structure Registration System. Apparently the FCC doesn't know, either, because I can't find any record of registration number 1060022 in the ASRS database.
---
Copyright 2007-2008, Garrett Wollman. All rights reserved. Photograph taken 2007-08-23.