KTBN antenna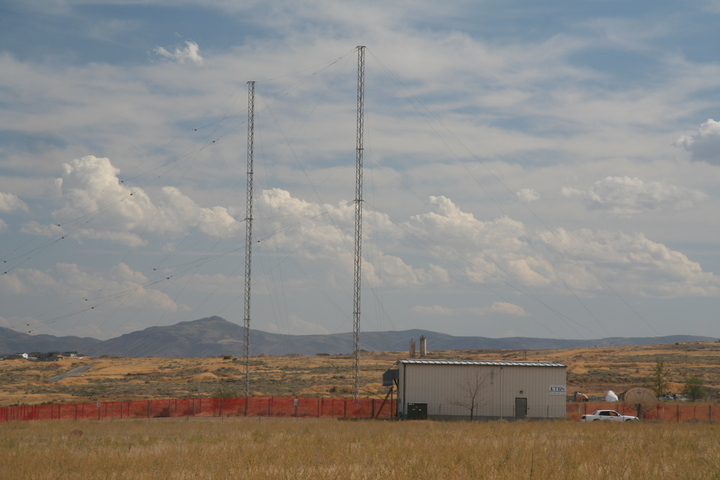 This was Trinity Broadcasting's shortwave station, KTBN, at 6400 W 5400 S, northwest of Oquirrh. (Interestingly, the FCC's records consistently show it at 600 W 5400 S, which would have put it hard by I-15 in Murray.) KTBN ceased operation not long after our visit. The station had a single Harris SW-100 transmitter, operating at 100 kW, with a 10-dB log-periodic antenna.
Scott wants me to remind you that KTBN started out as a commercial rock station, KUSW, which was "the most listenable station, programming-wise" when Scott was at Deep Springs College in the high desert of Southern California.
---
Copyright 2007-2008, Garrett Wollman. All rights reserved. Photograph taken 2007-08-23.