Park City City Hall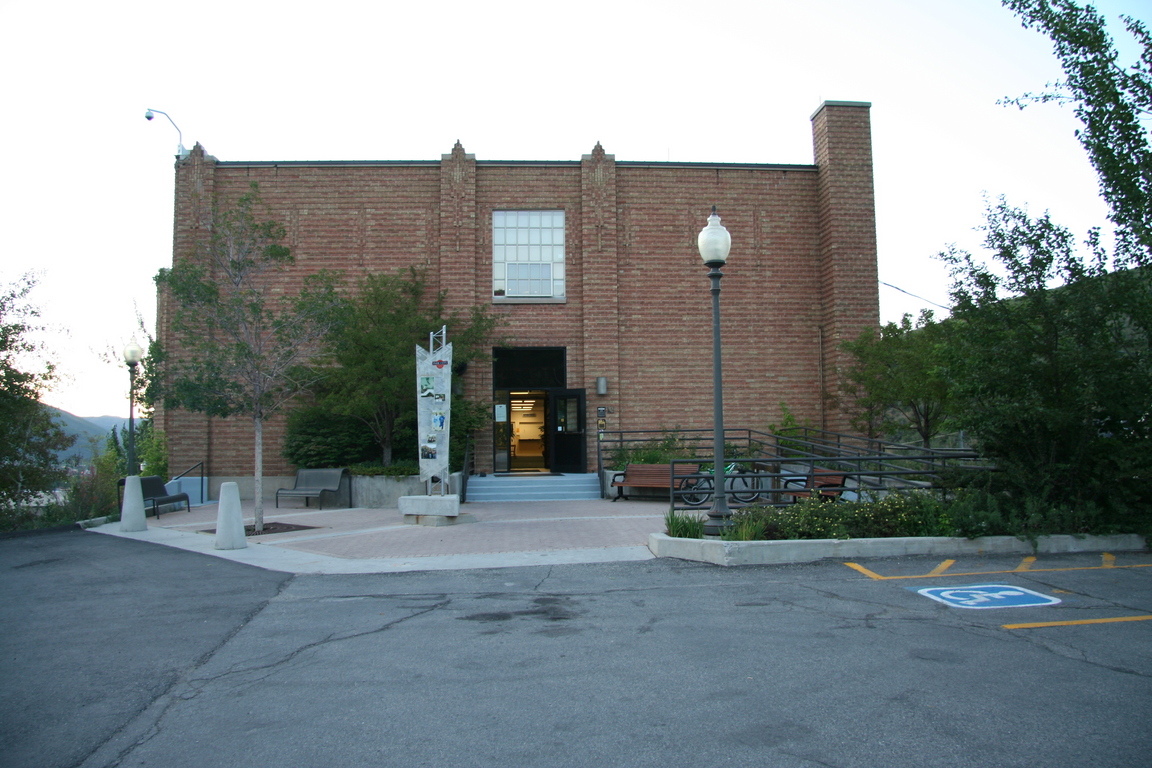 Scott and I had decided that we were going to have at least one nice meal on this trip, so after a full day of tower-hunting in the Salt Lake area, we drove up to Park City, a very wealthy and very crunchy ski-resort town just over the first pass east from Salt Lake City. We heard what sounded like a live body on the air at community station KPCW (91.9A Park City), so we decided to stop by studios at 445 Marsac Street—located, as we found, on the ground floor of City Hall—to see if there was anyone willing to give us a tour. KPCW is a non-comm micro-A with only 250 watts from only ten feet above average terrain, but it has a construction permit for a full 6-kW A facility (albeit directional). That HAAT reading is deceptive, by the way—the antenna is actually 56 feet above the ground, but on the side of a mountain.
In addition to KPCW (and its Wyoming relay KCWW [88.1A Evanston]), Park City Wireless also operates an NPR affiliate in Salt Lake City, KCPW (1010 Tooele) and KCPW-FM (88.3A Salt Lake City).
This entrance is actually on the second floor—Park City is built on the side of a steep hill, and many buildings have rear entrances a level or more higher than the front entrance.
---
Copyright 2007-2008, Garrett Wollman. All rights reserved. Photograph taken 2007-08-23.