KXOL tower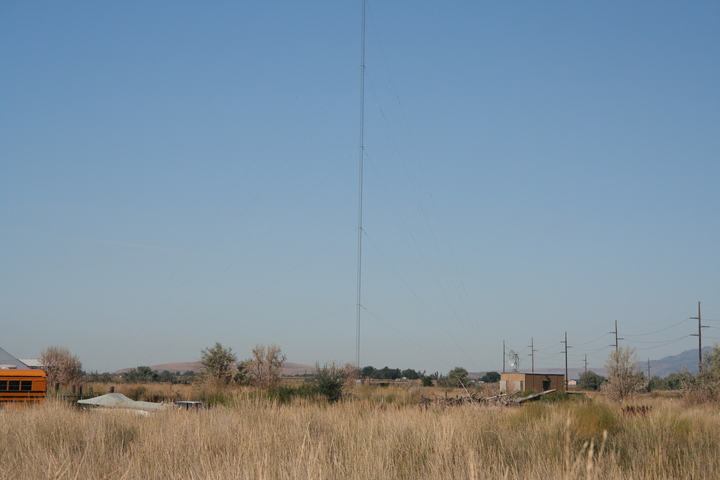 After an excellent dinner at a Japanese restaurant in Park City, we headed back to the IRCA convention hotel near SLC airport and went to bed. An early departure the following day (Friday, August 24th) allowed us to get in some more towers—this time in the north end of the valley—before the scheduled IRCA program began in earnest with a tour of the Bonneville studios downtown. Our first stop was KXOL (1660 Brigham City), on N 4200 W in Plain City.
(If you've ever wondered why the 96.3 in Los Angeles was KXOL-FM, this station is why. KXOL came on the air in 1998 with an OLdies format; Spanish Broadcasting didn't take control of the erstwhile KFSG until 2001, when it became "El Sol". By a strange coincidence, KXOL(AM) is now programming Regional Mexican as "La Favorita", while KXOL-FM is doing mostly-English-language rhythmic CHR as "Latino Ninety-six-three".)
---
Copyright 2007-2008, Garrett Wollman. All rights reserved. Photograph taken 2007-08-24.