Bonneville Salt Flats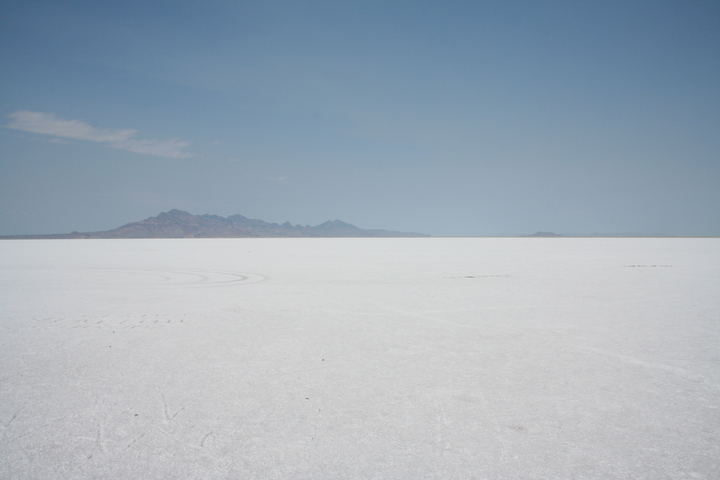 At the western end of the Great Salt Lake, the shoreline of the lake has receded significantly, leaving this vast, hard salt pan known as the Bonneville Salt Flats. (The Great Salt Lake is the surviving remnant of a great inland sea known to geologists as Lake Bonneville.) When it does rain in this arid region, the top layer of salt redissolves, and then precipitates out again as the rainwater evaporates, renewing the brilliant white surface. In places this layer of salt is as much as six feet thick; the salt on your table may well have been refined from Bonneville salt.
On I-80 westbound, there is a rest area where travelers can stop and walk out onto the salt flats. Further west, Bonneville Speedway is built at the Nevada end of the flats.
---
Copyright 2007-2008, Garrett Wollman. All rights reserved. Photograph taken 2007-09-05.