Wendover comm. sites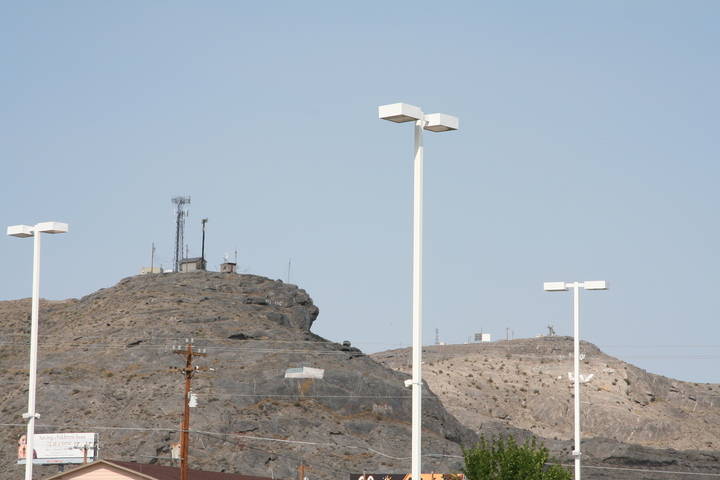 There are two communications sites in the hills overlooking Wendover. The one on the left, I'm fairly sure, has KVUW (102.3A West Wendover) on the tallest, self-supporting cell tower. The one on the right I believe is home to translators K08EI (// KUTV 2), K10ES (// KTVX 4), K12EB (// KSL-TV 5), and K15GZ (// KUED 7), all city-owned, plus K17HM (// KSTU 13) which is owned by Fox.
---
Copyright 2007-2008, Garrett Wollman. All rights reserved. Photograph taken 2007-09-05.