Clear Channel NYC tech center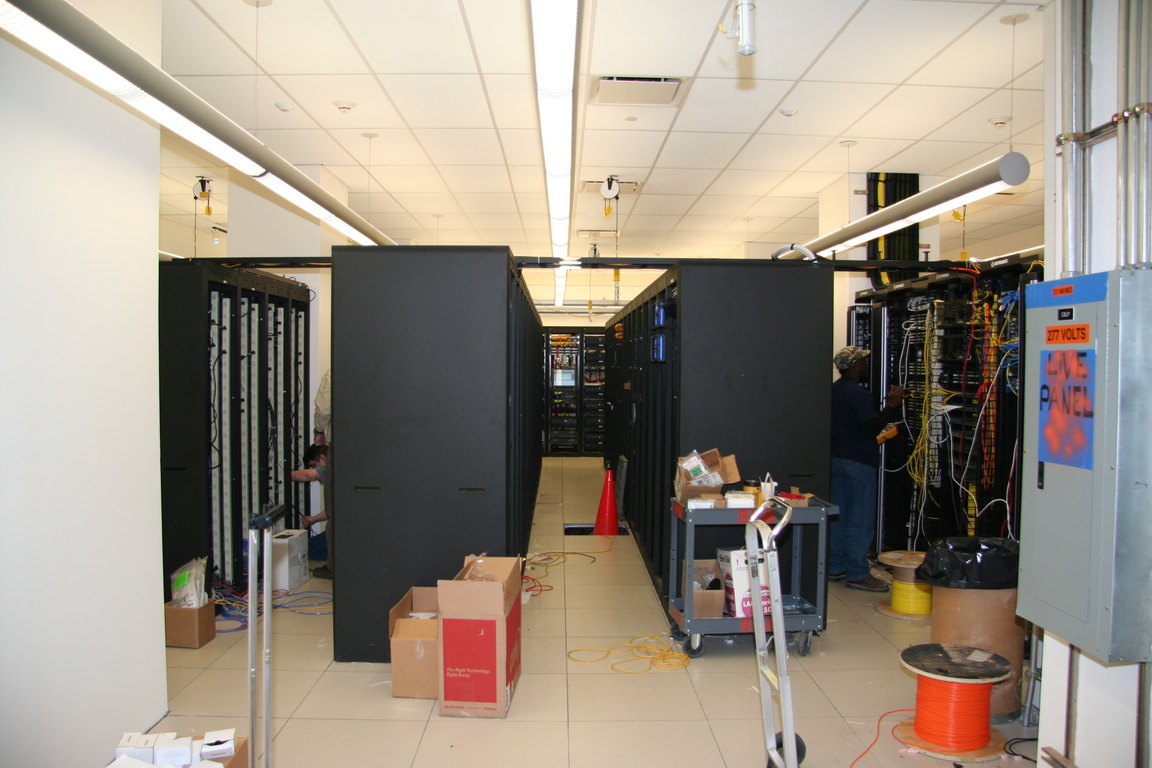 Our first stop, after dropping our bags in Josh's office, is the tech center. It takes a great deal of back-end equipment to operate a five-station cluster—WHTZ (100.3B Newark), WKTU (103.5B Lake Success), WAXQ (104.3B New York), WWPR-FM (105.1B New York), and WLTW (106.7B New York)—in market #1, particularly today when nearly all aspects of station operation, from the transmitters to the telephones, are computerized.
---
Copyright 2008, Garrett Wollman. All rights reserved. Photograph taken 2008-01-16.