WAXQ mikes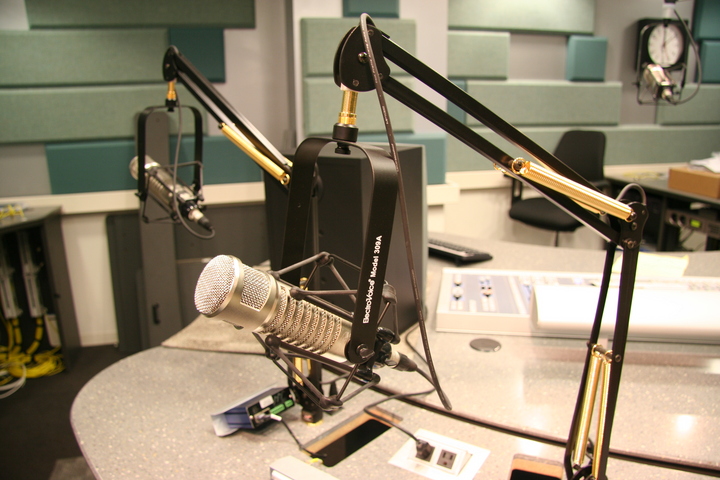 The microphones in the WAXQ studios are standard Electro-Voice RE27s. These guest mic position pods are modular in design; depending on the needs of the station, a studio can have anywhere from zero to three of them, allowing for as many as six guest microphones.
Note the pop-up electrical outlets on the work surface.
---
Copyright 2008, Garrett Wollman. All rights reserved. Photograph taken 2008-01-16.