Garage with remote trucks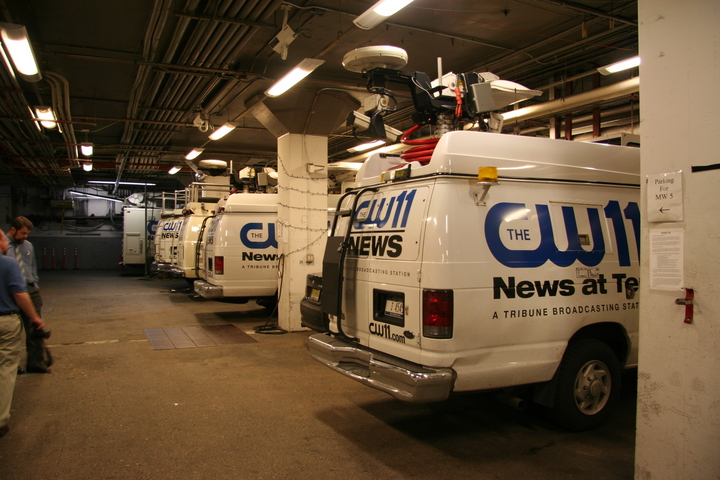 As part of the rebuild, WPIX was able to lease in-building garage space for their remote trucks (previously parked elsewhere in the area), making it possible for the first time to work on them indoors.
---
Copyright 2008, Garrett Wollman. All rights reserved. Photograph taken 2008-01-16.